Enrich your decor with opulent art inspired by nature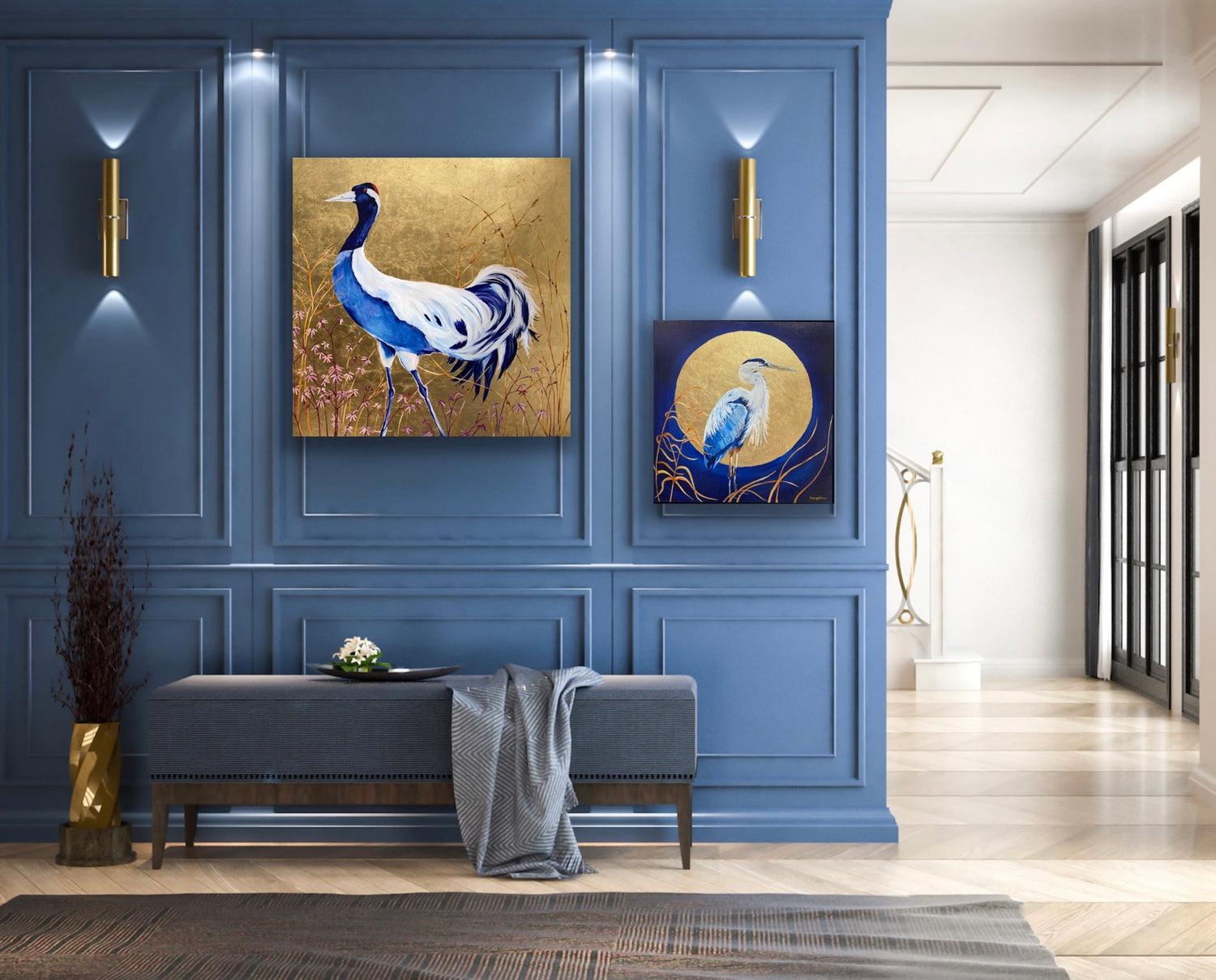 Elevate your living space into a haven of decadence with my exquisite gold leaf artwork.
In the midst of mundane daily life, these gold leaf paintings bring your home a touch of sunshine and elegance. The wildlife I paint evoke the freedom, space, joy and tranquility we feel in nature, bringing comfort and exhilaration in equal measure.
Explore these enchanting collections of timeless, original paintings and luxe prints to discover the perfect artwork to turn your space into an opulent sanctuary.
Nature-Inspired Art: Originals, Prints and Cushions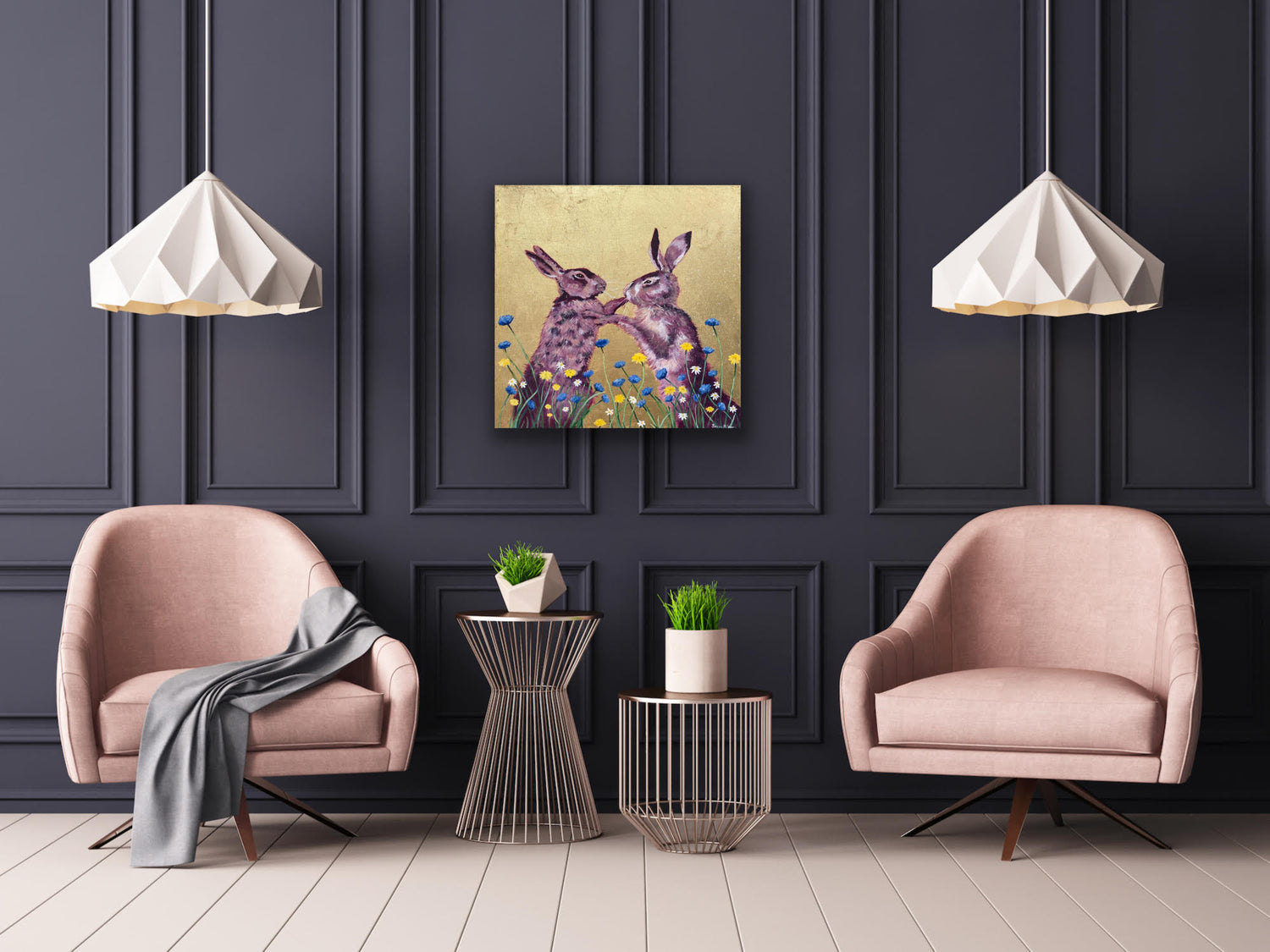 Opulent Original Art: Captivating Wildlife and Nature
An exceptional selection of decadent hand painted artwork adorned with gold leaf. Let the intricate details, fine brushstrokes and vibrant colours of these unique paintings bring nature's radiance right into your home.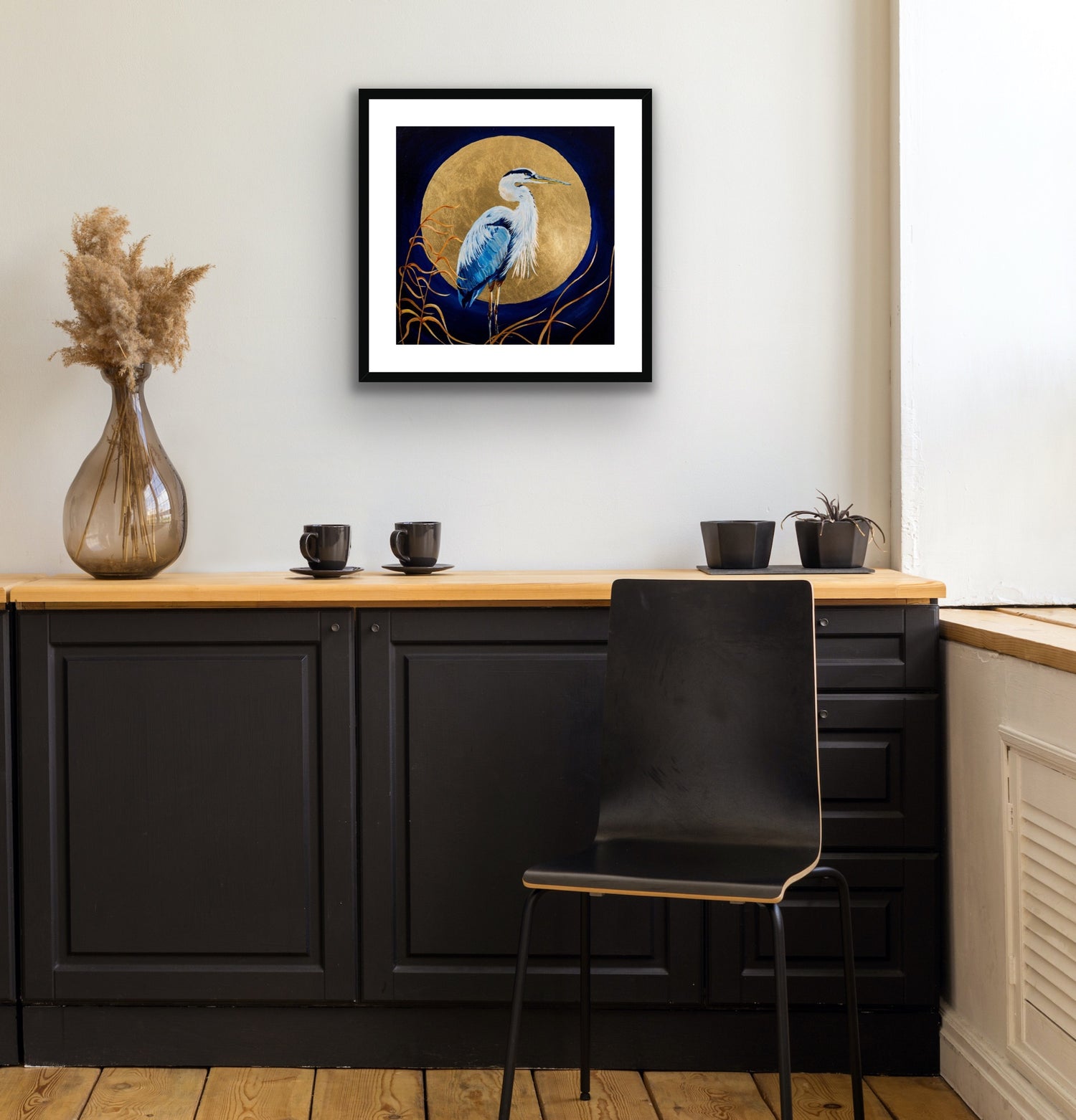 Luxury Golden Prints of Wildlife and Nature
Escape the mundane and immerse yourself in the enchanting beauty of nature with this unique collection of luxurious fine art prints.
These high quality prints offer an affordable way to enrich your home with a touch of luxury.
Discover the ideal artwork for your space by selecting your favourite print and choosing from various sizes and frames to perfectly complement your decor.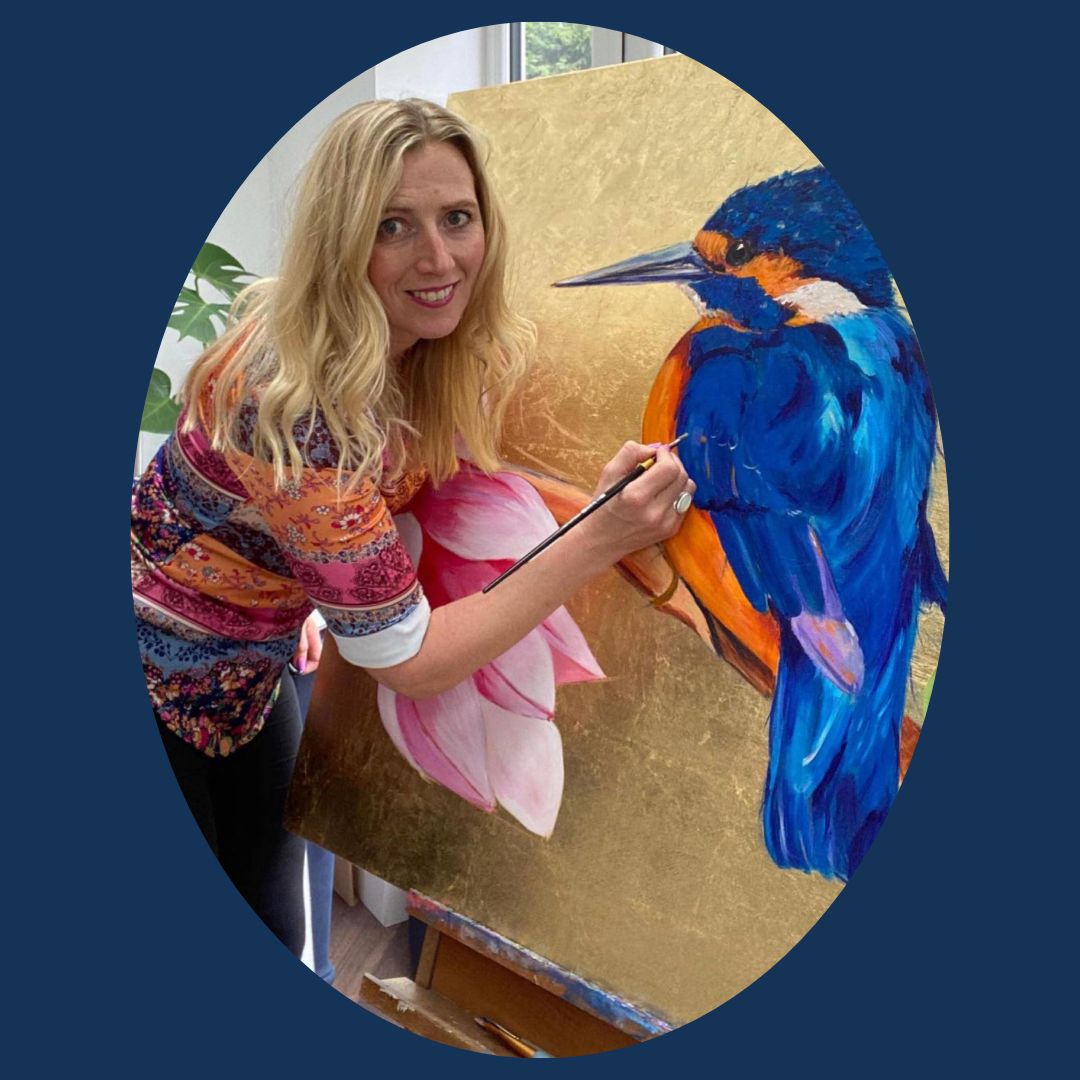 About the artist
Hi I'm Becky
International selling fine artist, mum to two wonderful teenagers and one energetic hound!
I rediscovered my passion for painting a few years ago and haven't stopped since! In amongst a busy work life as a paediatric physiotherapist I carved out time to pursue my dream of becoming a full-time artist. I let my creative spirit loose and developed my specialist skills in using gold leaf in my paintings.
My love of the great outdoors, the wonder and joy of nature inspires my paintings. For lovers of the natural world, beauty and opulence I make art for you!
I also have a passion for gold, it's like working with sunshine! An unforgettable travelling experience sparked my fascination. To find out more and to get to know me a little better click below.
Find out more