Phoenix the Peacock
Regular price
$1,943.00 USD
Regular price
Sale price
$1,943.00 USD
Unit price
per
Sale
Sold out
I've always been in awe of the beauty and magnificence of Peacocks. The exquisite and lustrous colours of their feathers and their ostentatious manner as they parade their magnificent plumage is enthralling.
Phoenix is a striking majestic and glamorous Peacock. His passionate nature radiates from the golden backdrop as he parades his plumage, signifying beauty, regrowth, and rejuvenation. The bold pink and vibrant colours are uplifting and create an opulent and magnificent piece of artwork. Peacocks symbolise good luck and protection and I hope that Phoenix encapsulate these qualities and gifts them to his new owner.
Size: 104cm x 104cm x 5cm (including frame)
Canvas is 100cm x 100cm x 3.5cm
An original painting.  Gold leaf metal underlay and acrylic paint on canvas.  Signed on the front.  Canvas is set within a 1cm thick x 3.5cm deep wooden tray frame hand painted in a dark blue colour.
This painting is sent to you wrapped in recycled bubble wrap, cardboard corner protectors and corregated cardboard on the outer layer.
Please Note: Colour varies from screen to screen and devices.   Colours are captured as accurately as possible.  The process of applying gold leaf involves an underlay of red paint, there may be very small areas where the red is visible.
FREE postage to mainland UK.  Please email me to calculate shipping costs outside of mainland UK.
Share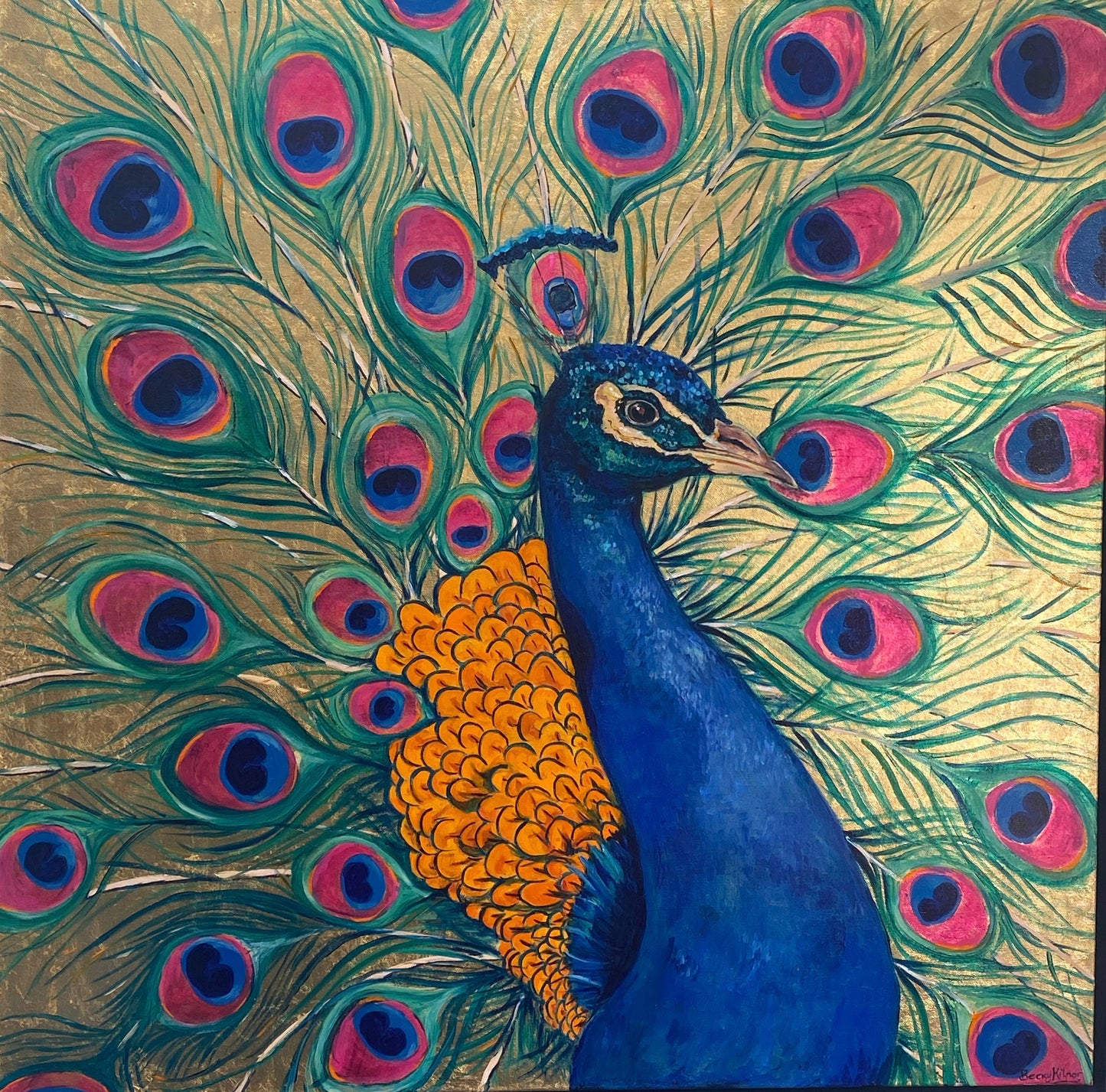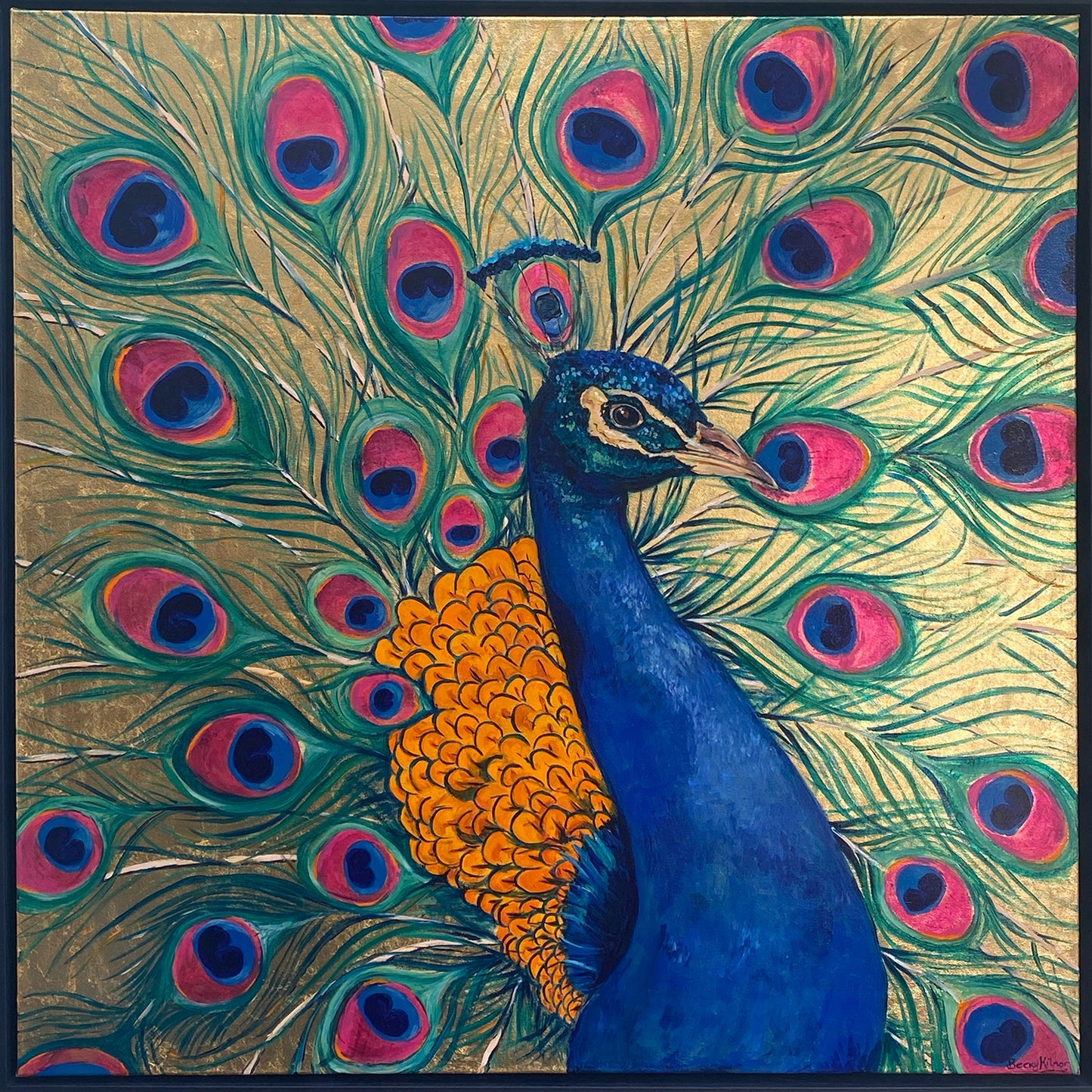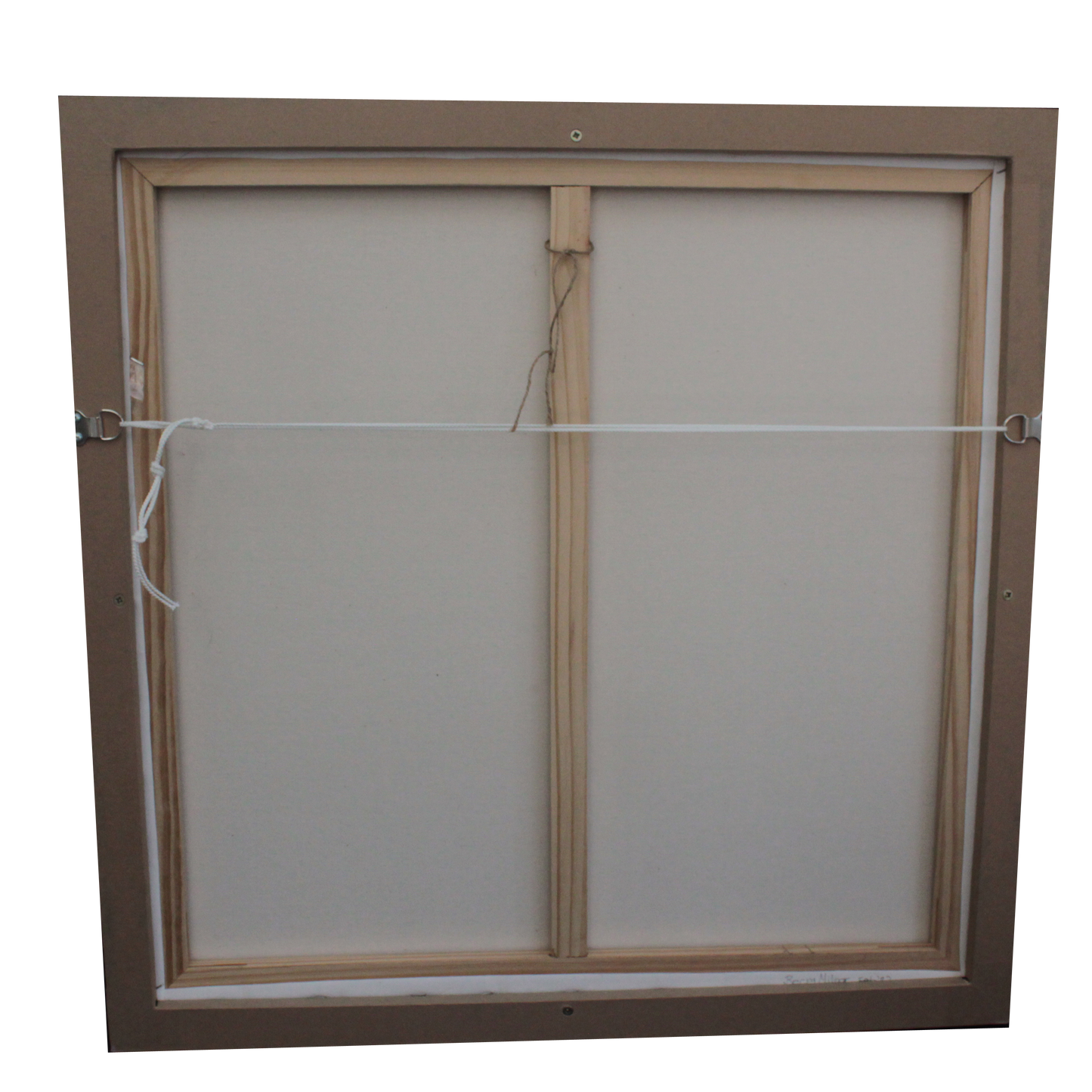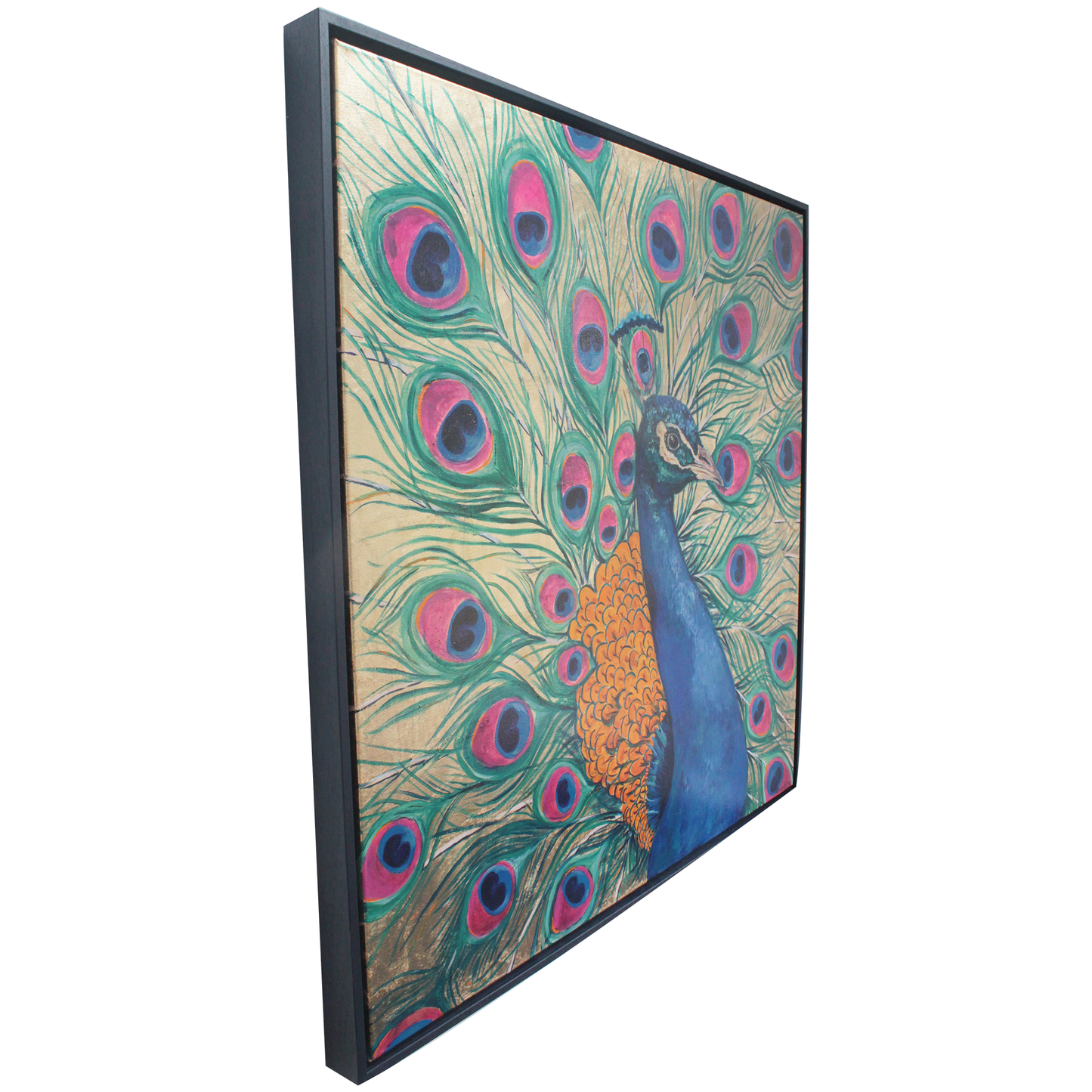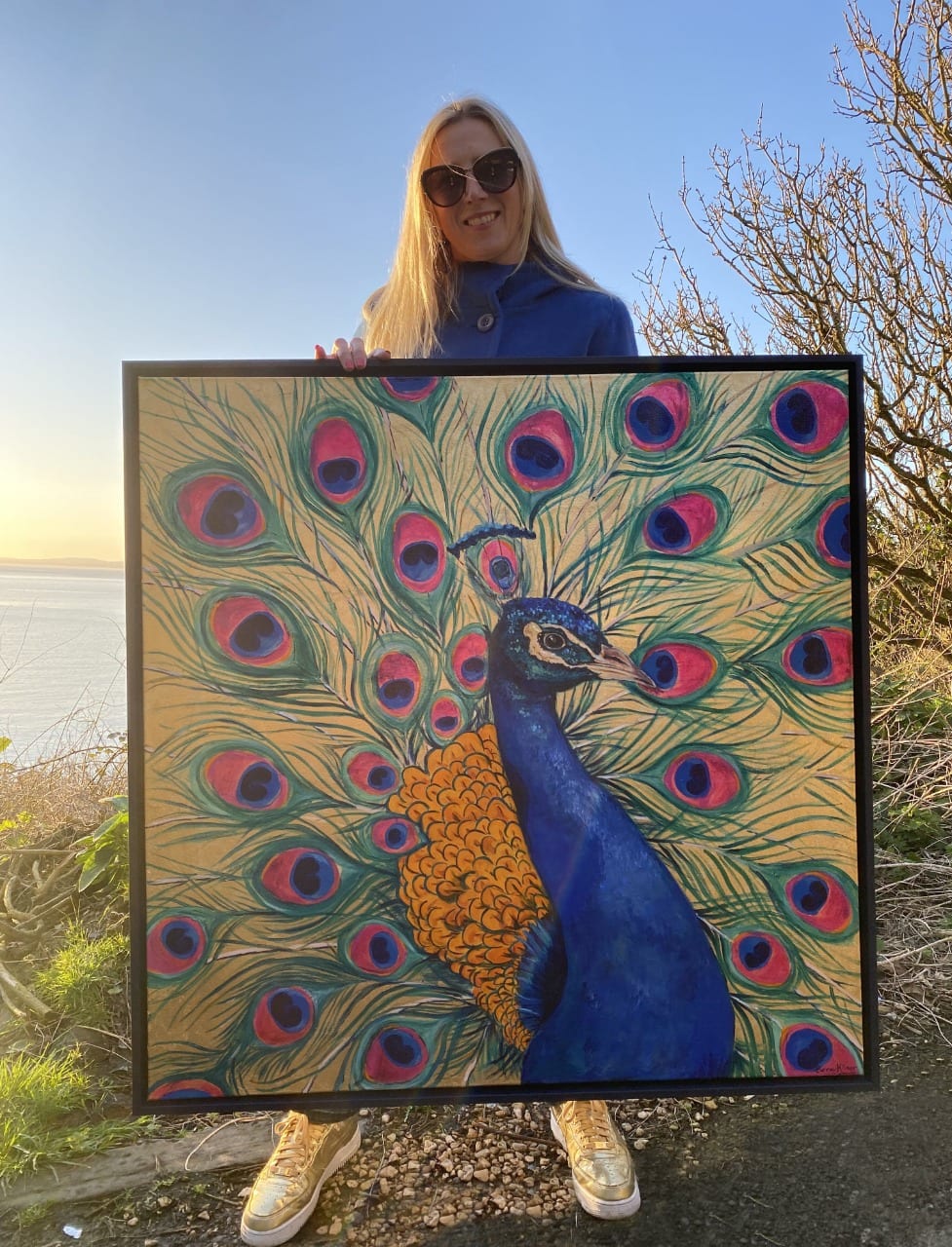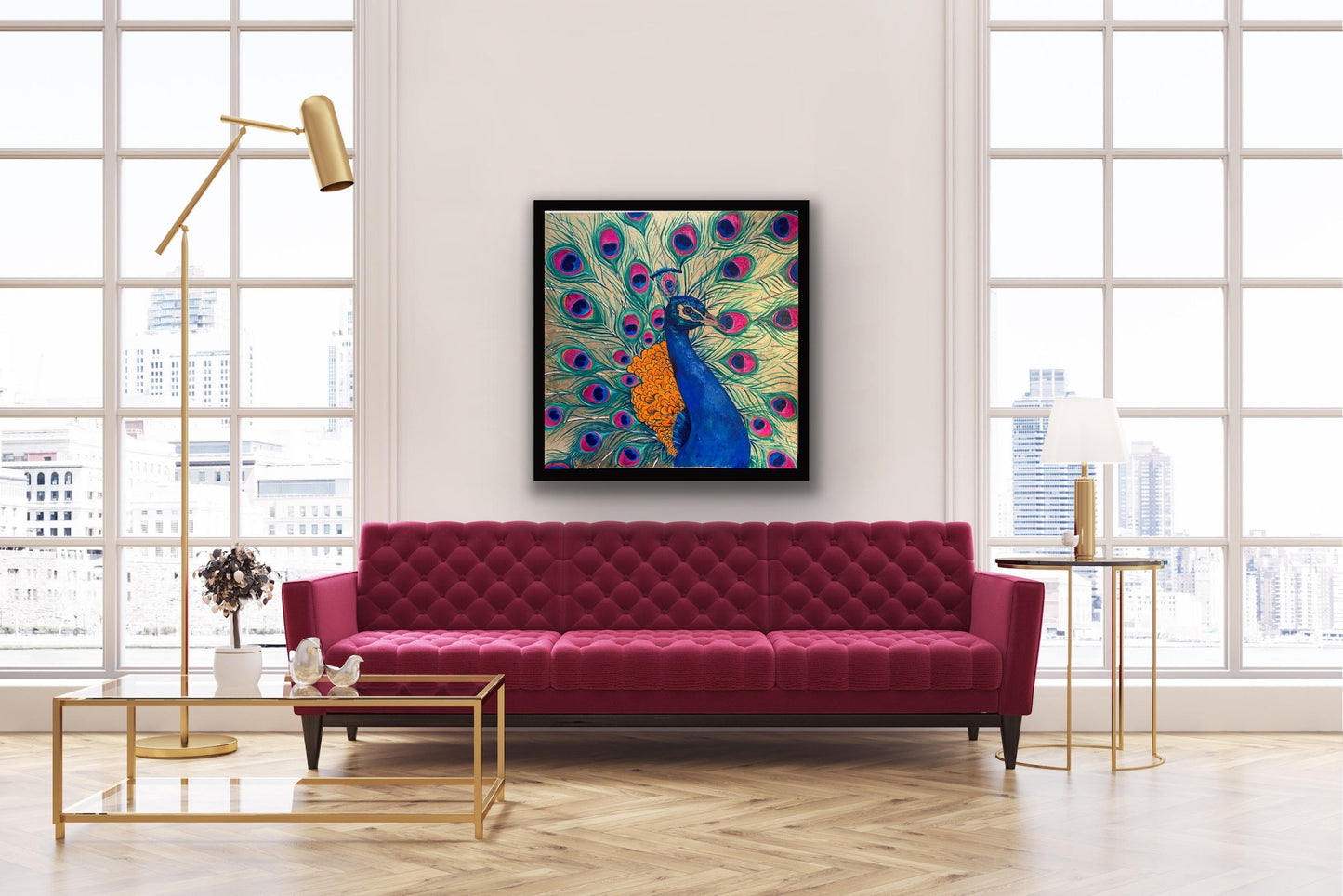 Reviews of original art
Beautiful painting!

"I am so delighted that I bought a Becky Milnor original. The gold brings a vibrancy and opulence which is so impressive. I was bowled over by the beauty of the painting."

Harriet Palmer

This painting is a treasure!

"I am completely in love with Clariisa the Crane. I love the hues of Clarissa's plummage against the vibrancy of the moon and the delicacy of the grasses. Thank you so much Becky, this painting is a treasure."

Jacqueline Ricketts

Amazing service

" WOW! In the flesh it's even better, I didn't think that was possible! It is really, really wonderful. The frame is also fantastic. I really, really love it."

Lisa Sutcliffe