Phileas the Pheasant
Regular price
$959.00 USD
Regular price
Sale price
$959.00 USD
Unit price
per
Sale
Sold out
I find pheasants fascinating to look at. These long-tailed game birds have rich chestnut, golden brown and black markings on their bodies and tails.  Their dark green heads create a striking contrast against the bright red face wattling.
I was inspired to paint Phileas after a trip to my childhood home on Exmoor.  Pheasants roam the moors in abundance and their distinctive crow fills the landscape.  Seeing a pheasant reminds me of that feeling of tranquility and joy that being outdoors in nature brings.  
Size : 104cm x 54cm x 4.5cm
Canvas is 100cm x 50cm x 3.5cm
FRAMED in a black handpainted, wooden tray frame.  Ready to hang.
An original painting.  Gold leaf metal underlay and acrylic paint on canvas.  Signed on the front.  
This painting is sent to you wrapped in recycled bubble wrap, cardboard corner protectors and corregated cardboard on the outer layer.
Please Note: Colour varies from screen to screen and devices.   Colours are captured as accurately as possible.  The process of applying gold leaf involves an underlay of red paint, there may be very small areas where the red is visible.
FREE postage to mainland UK.  Please email me (beckymilnor@gmail.com)  to calculate shipping costs outside of mainland UK.
Share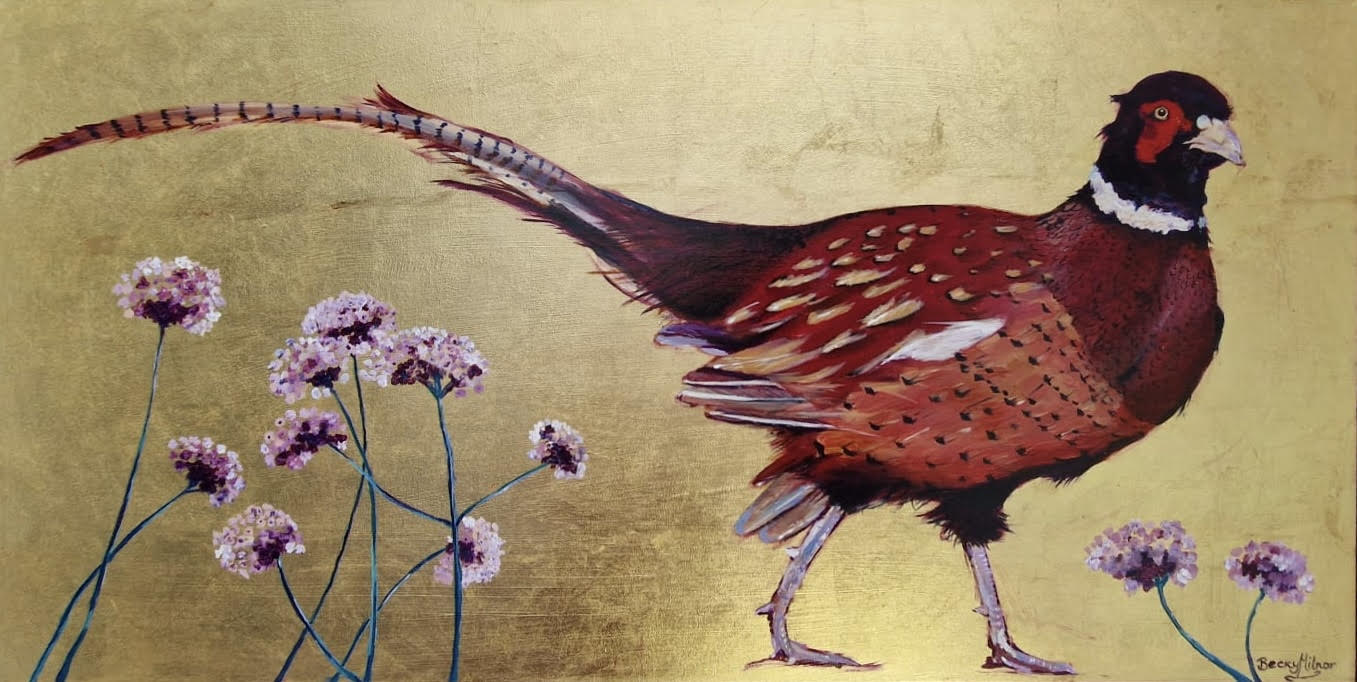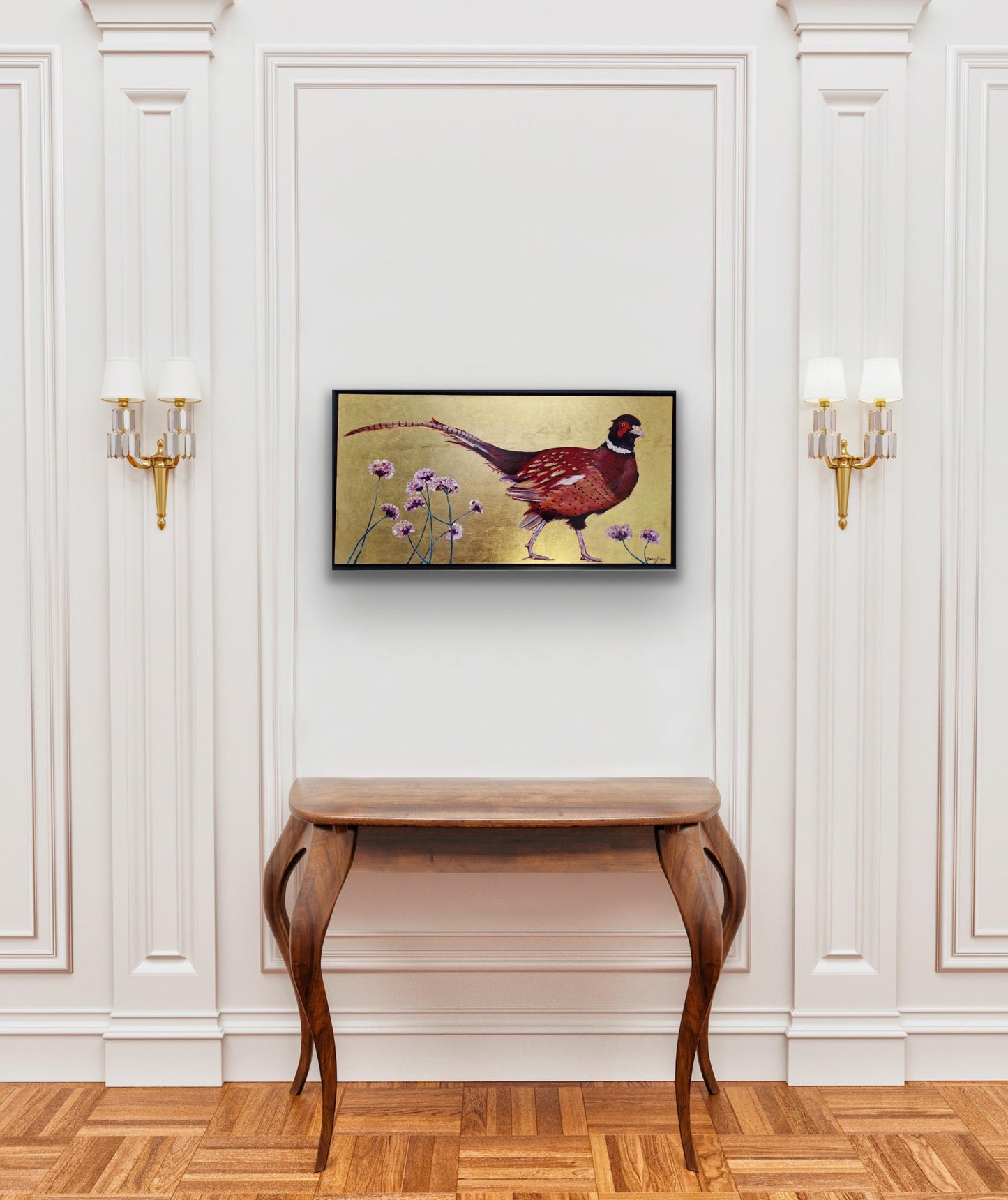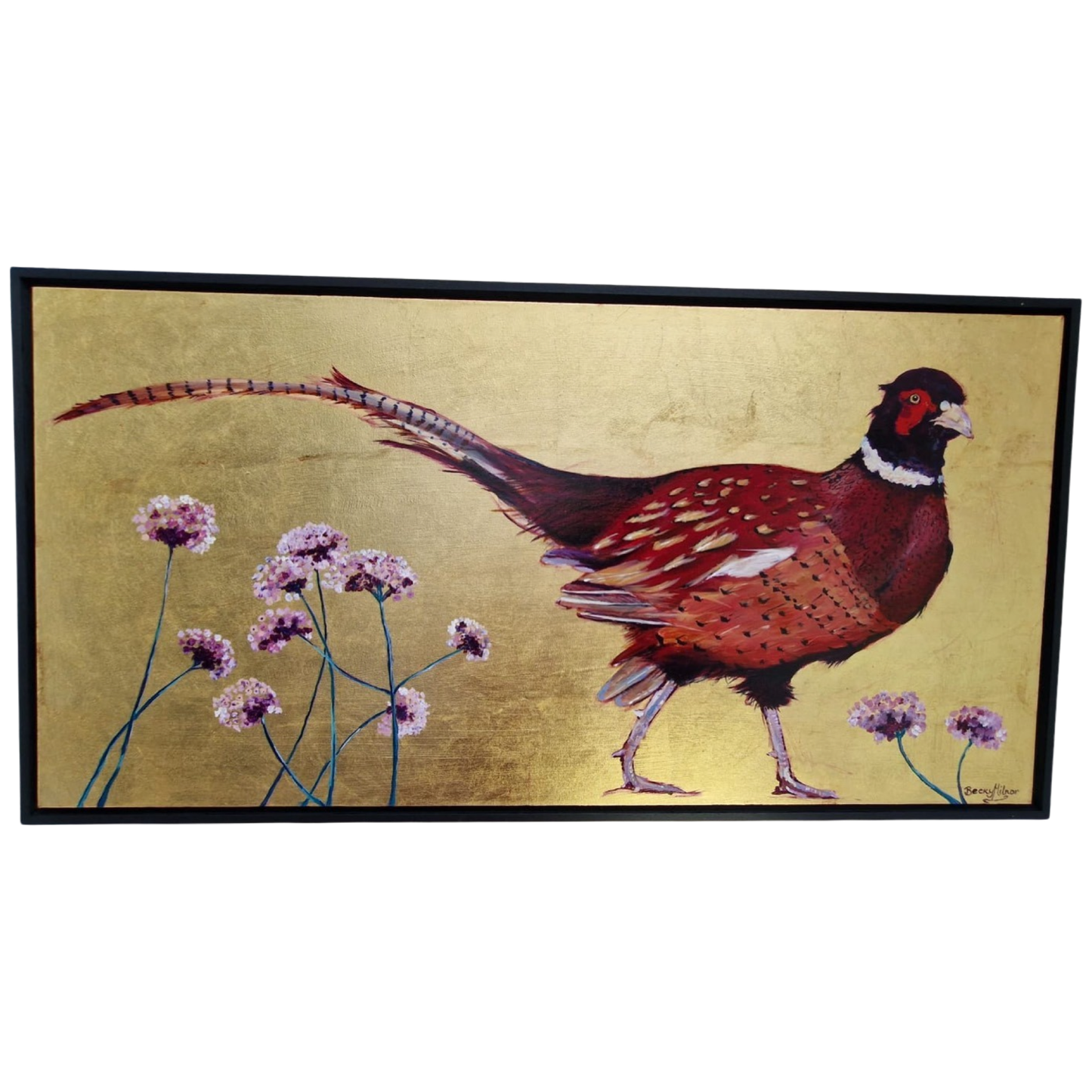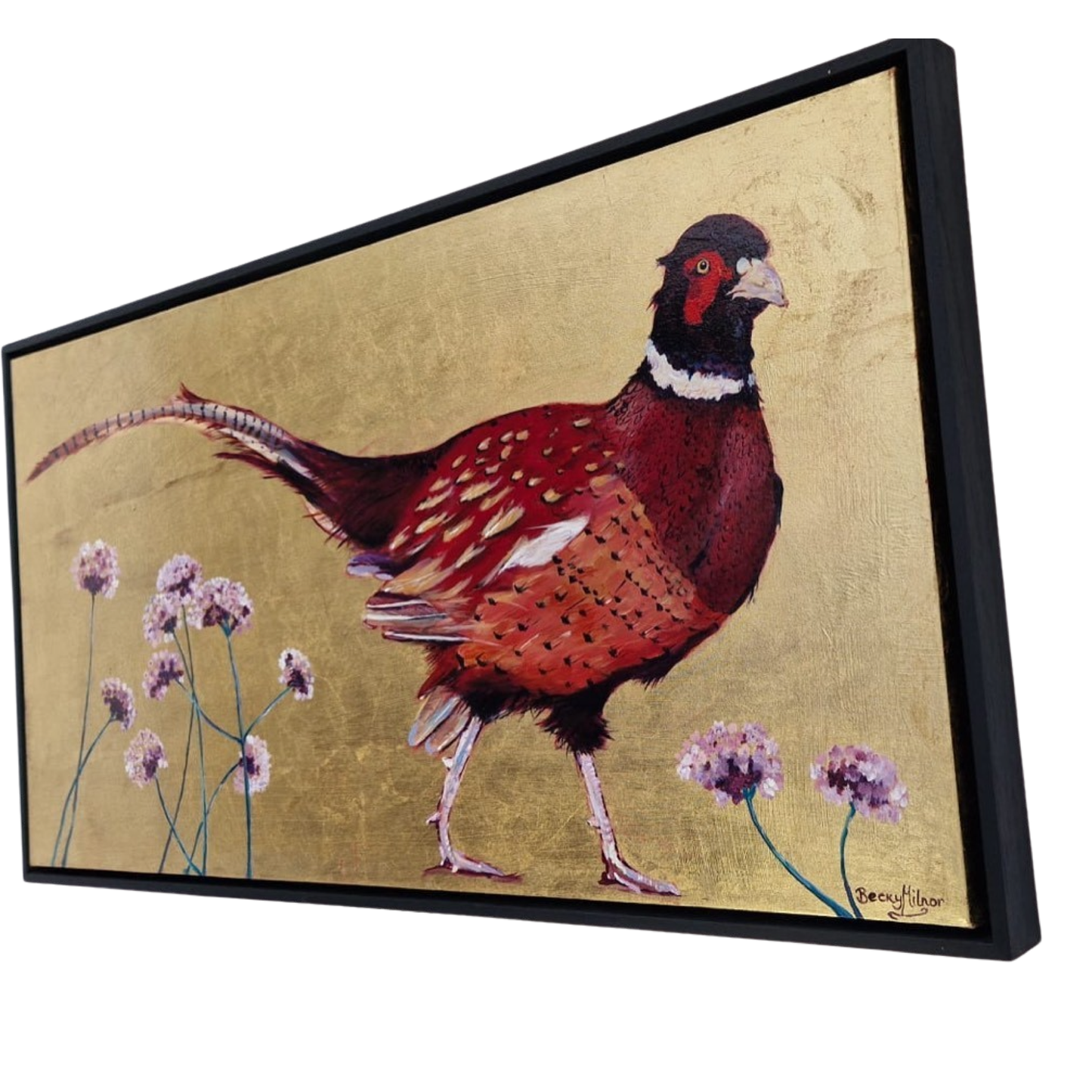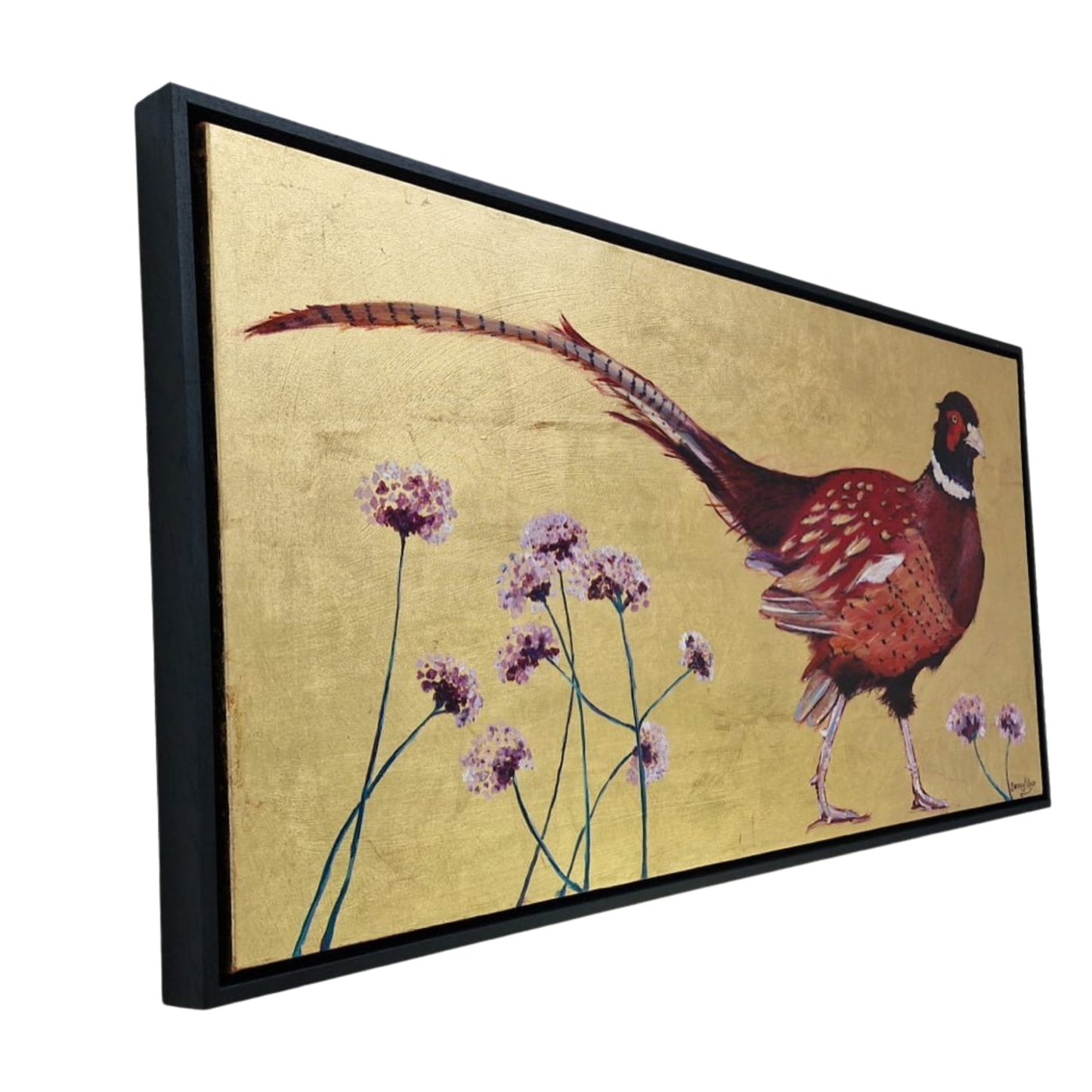 Reviews of original art
Beautiful painting!

"I am so delighted that I bought a Becky Milnor original. The gold brings a vibrancy and opulence which is so impressive. I was bowled over by the beauty of the painting."

Harriet Palmer

This painting is a treasure!

"I am completely in love with Clariisa the Crane. I love the hues of Clarissa's plummage against the vibrancy of the moon and the delicacy of the grasses. Thank you so much Becky, this painting is a treasure."

Jacqueline Ricketts

Amazing service

" WOW! In the flesh it's even better, I didn't think that was possible! It is really, really wonderful. The frame is also fantastic. I really, really love it."

Lisa Sutcliffe